---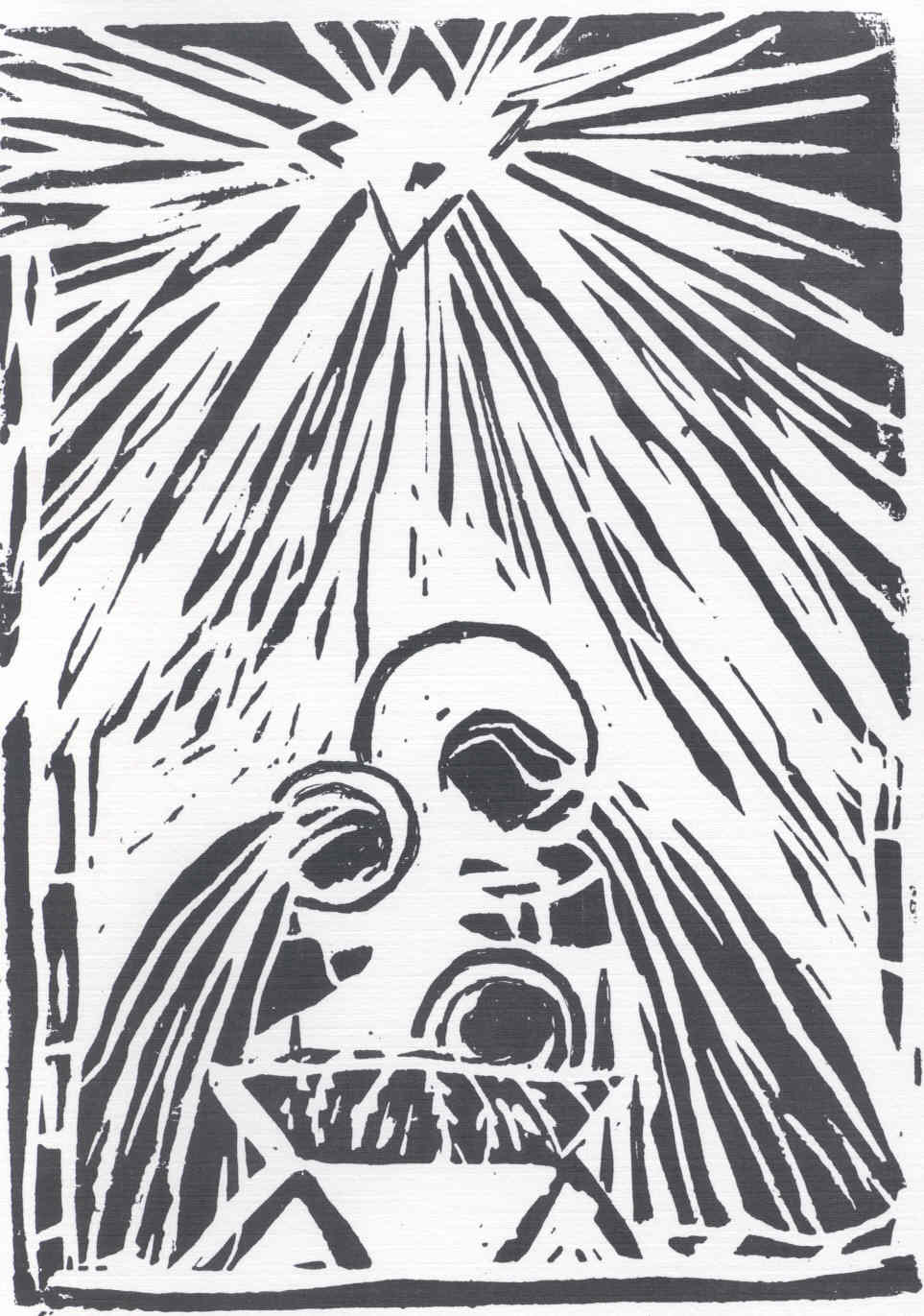 Christmas for the Preborn
Christmas for the Preborn, a one-hour ceremony of song and prayer, which commemorates the lives of preborn babies lost through elective abortion, is held each year, during the Advent season in front of the Women's Med Center abortion mill at 1401 East Stroop Road in Kettering.
During the hour long event, we mourn the loss of the brief lives of those who were aborted during the year and we honor them – and reflect on our loss, because they would have touched us and others in their own special way.
In addition, we celebrate life with gifts, which are distributed to local women's resource and support centers. Each year we ask people to donate disposable diapers – sizes 4, 5 and 6 – and baby wipes as gifts. We estimate that local support centers distribute over 100,000 diapers a year, and demand keeps growing. These centers do a marvelous job for women in crisis situations and provide a variety of services, including free pregnancy tests, counseling, maternity and baby clothing, post-abortion support, ultrasounds, support classes, parent training, referrals for community resources, and medical and social services. They rely on private donations and deserve all the support we can give them.
Support and resource centers receiving the donations include:
The 2017 Christmas for the Preborn program was held on December 13 and thanks to your efforts, over 11,000 diapers were collected and distributed to the women support centers!

Plan to participate in 2018: Gathering diapers for the women support centers is ideal for school public service outreach or for church-based youth outreach programs. In addition, school and church choirs, instrumentalists and soloists are encouraged to participate in the program. Let us know if you are interested. Also check out The Pro-Life Action League's Christmas in the Womb program. They are encouraging caroling events at local abortion centers throughout the country and have all kinds of helpful ideas and information at their webpage.
If you attend the our local event in Kettering, please park on the street, not in the Mama DiSalvo resturant parking lot. They host lots of Christmas parties at this time of year and need all the parking spaces.
---
From past programs ...
---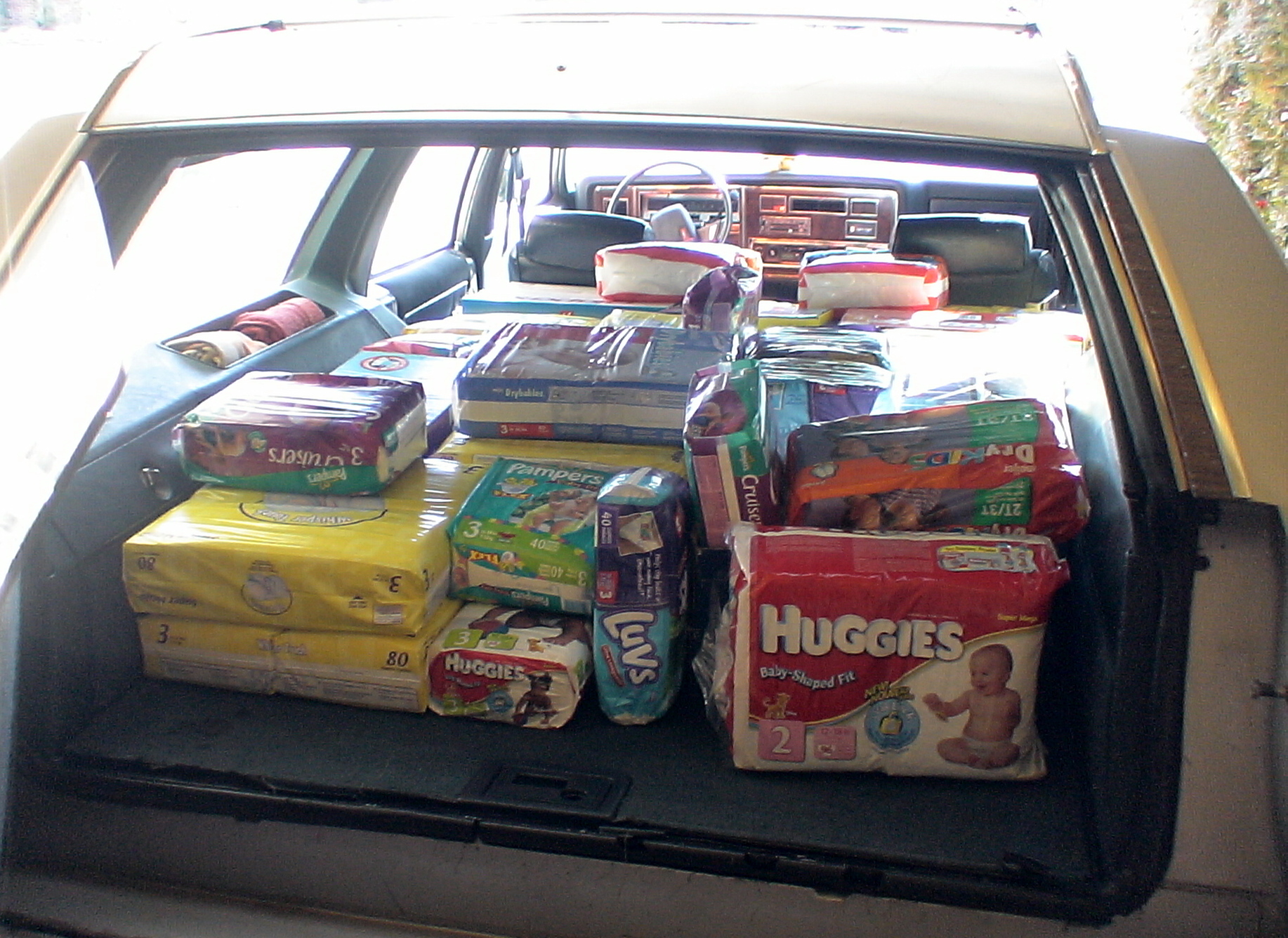 Delivering your gifts: One of three station-wagon loads of diapers headed for local women's support centers.
---