---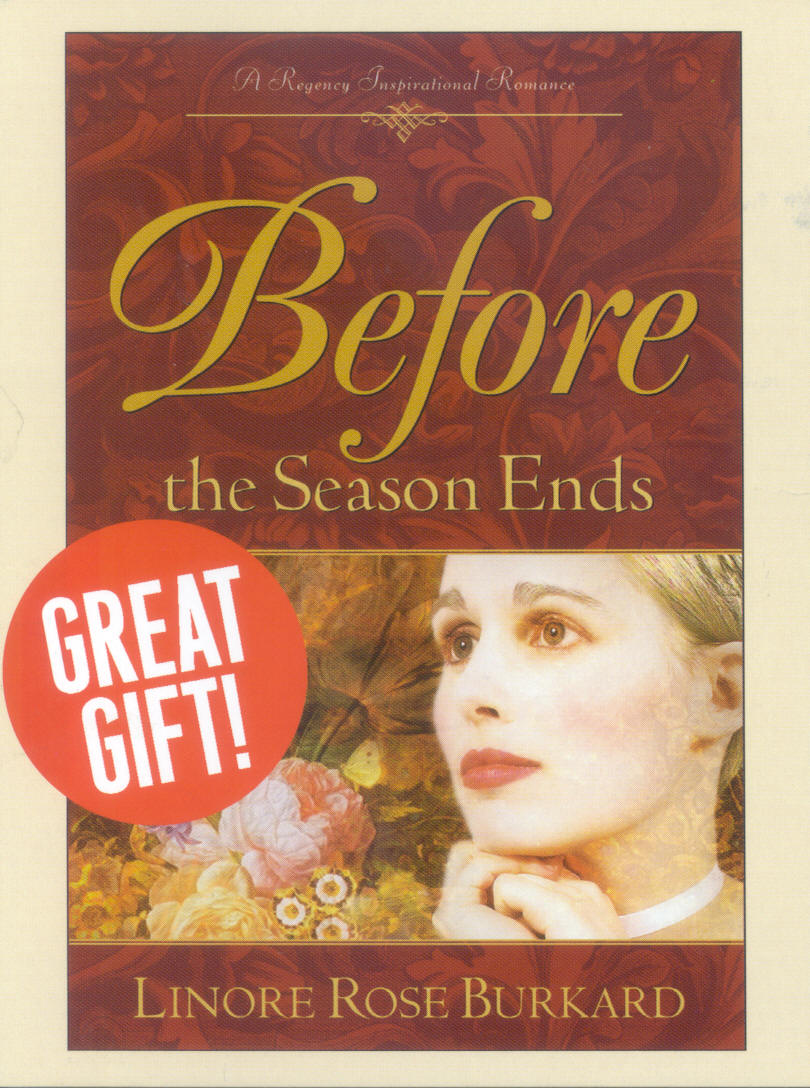 Before
the Season Ends

... is the first of three Regency novels by our good pro-life friend Linore Burkard, who with her husband Mike and five children, help with witnessing and prayer in front of the Kettering abortion mill.

Linore is a home-schooling mom who also graduated magna cum laude from the City University of New York (Queens College) with a Bachelor of Arts in English literature. She wrote Before the Season Ends because she couldn't find a book like it anywhere. "There are Christian books that approach this genre," she says, "but they all fall short of being a genuine Regency. I finally gave up looking and wrote the book myself!"

From the book jacket ...

"The Regency in England! This period boasted Jane Austen and Lord Byron. High society, the gentry, the working classes – they all knew their place. From coaches and curricles to Almack's and Regent's Park, from lorgnettes and quizzing glasses to Drury Land and Pall Mall, it's all here, from chambermaids to the Prince Regent himself!

"Add Miss Ariana Forsythe to the intoxicating mix of fun and inspirition, and what do you have? The first Christain Inspirational Regency on the market today!

"Welcome to this delightful world, and prepare to fall in love with Ariana and her cohorts. From her home in the village of Chesterton to the very ballroom of Carlton House, you will follow her adventures and journey of faith to the edge-of-your-seat ending!"

Other novels in the series include The House in Grosvenor and Square and The Country House Courtship.
Available on Amazon.com and at www.linoreburkhard.com.
---